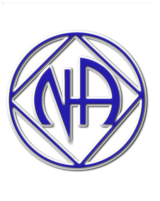 Spring/Summer 2017 Meeting Information for SCKANA
updated printable schedule.
Finding a place for addicts to meet can be difficult. Unfortunately we lose meeting spaces at times due to the attitudes and behaviors of a few. So please be mindful and always respect the facility and the patrons of that facility.

See the current reported meeting information below or use the printable schedule link (updated 5/2017)
"Our meetings are a process of identification, hope and sharing. The heart of NA beats when two addicts share their recovery"
Meeting Schedule Codes
(O) Open to anyone (BK) It works, How and Why Study
(C) Closed-addicts only (OD) Open Discussion (SP) Speaker Meeting
(TD) Topic Discussion (ST) Step/Traditions (LS) Literature Study
(BT) Basic Text Study (SSG) Step Study Guide (WHW) Works How & Why (S) Smoking
(CL) Candlelight (NS) Non-Smoking (SS) Step Study
(Q&A) Questions and Answers (PSR) Parental supervision required
(V) Format Varies (H) Handicapped Accessible
Sunday

Glasgow
3:00-4:00 P.M. "High On Life" (White Bldg).
First Christian Church
1108 North Race Street
up stairs in the Seekers Room
(OD)(NS)(H)(PSR)/ (SP) 1st Sunday of theMonth

Bowling Green
6:00-7:00 P.M. "Just For Today"
Crossland Community Church
600 31-W Bypass .
(Around back next to Ace Hardware) (V)(NS)(TD)(H)(PSR)
Monday

Bowling Green
7:30-8:30 P.M. "Happy, Joyous and Free"
First Christian Church, Disciples of Christ
1106 State Street (O)(TD)(CL)(NS)(H)(PSR)

7:30-8:30 P.M. "Living the Program"
Christ Episcopal Church
1215 State Street (O)(V)(CL)(NS)(H)(PSR)
(use double glass doors under covered walkway)

Brownsville
7:30-8:30 P.M. "Nothing To Fear"
108 N Main Street
(OD) (PSR)(NS)

Horse Cave
6:00-7:00 P.M. "24 Group of NA "
Horse Cave Baptist Church (basement)
301 East Main Street
(OD) (V)

Tuesday

Bowling Green
7:00-8:00 P.M. "Diversity In Unity"
Grace Church
824 Lehman Avenue
(O)(NS)(H)(PSR)
7:30-8:30 P.M. "Here and Now"
Hillvue Heights Church, Rm. 212
3219 Nashville Rd.
(C)(TD)(NS)(H)(LS)(PSR)

Glasgow
7:00-8:00 P.M. "High On Life"
First Christian Church
1108 North Race Street
up stairs in the Seekers Room
(OD)(NS)(H)(PSR)(BT Study)(WH&W)
Scottsville
6:30-7:30 P.M. "Journey 2 Freedom"
New Gospel Fellowship
108 North Court Street
(OD)(NS)
Wednesday

Bowling Green
7:30-8:30 P.M. "Happy, Joyous and Free"
First Christian Church, Disciples of Christ
(Speaker meeting last Wed of the month)
1106 State Street.(O)(V)(NS)(H)(PSR)

Thursday

Bowling Green
7:30-8:30 P.M. "More Will Be Revealed"
Hillvue Heights Church, Rm. 212
3219 Nashville Rd.
(O)(V)(NS)(H)(PSR)
Scottsville
6:30-7:30 P.M. "Journey 2 Freedom"
New Gospel Fellowship
108 North Court Street
(OD)(NS)
Friday

Bowling Green
6:30-7:30 P.M. "Diversity In Unity"
824 Lehman Avenue
(O)(NS)(H)(PSR)
Tompkinsville
7:00-8:00 P.M. "Serenity Group"
William B. Harlan Memorial Library
500 West 4th Street,
across from Vocational Tech
(C)(BT)(SP)(NS)(PSR)
Saturday

Bowling Green
10:00-11:00 A.M. "Rock of Recovery"
First Baptist Church (enter ROC door/2nd floor kitchen area)
621 East 12th.
(OD) (H)
7:30-8:30 P.M. "We Do Recover"
Medical Center Auditorium
201 Park Street Bowling Green Medical Center,
(OD)(H)(TD)(NS)(PSR)

Scottsville
6:30-7:30 P.M. "Journey 2 Freedom"
New Gospel Fellowship
108 North Court Street
(OD)(NS)