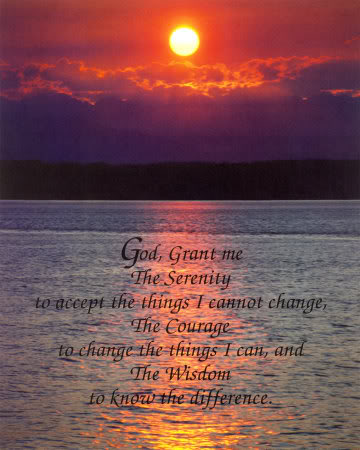 As of March 16th and approved by the NA World Service Office: The South Central Kentucky Area's practical response to the current health crisis is to encourage attending online/virtual meetings until further notice: all meetings have been cancelled in Bowling Green.
Bowling Green SCKA meetings link is: https://zoom.us/j/6456057714 (PW 456321)
Sunday JFT 6pm/Monday LTP 7:30/Tuesday H&N 7:30/ Friday DIU 7:30/Saturday WDR 7:30 and all times are CDT
WSO https://virtual-na.org/meetings/

Hosted by Lexington, KY area: NorthStar, Stay at Home, Live the Steps and Clean Today groups of NA
Monday 7pm EDT https://zoom.us/j/2012572764

Tuesday 7pm EDT https://zoom.us/j/2012572764

Wednesday 6pm EDT https://zoom.us/j/5596897600
Wednesday 7pm EDT https://zoom.us/j/8573067574

Thursday 7pm EDT https://zoom.us/j/2012572764

Friday 7pm EDT https://zoom.us/j/402283768

Saturday 7pm EDT https://zoom.us/j/2012572764

Sunday 7pm EDT https://zoom.us/j/2012572764
**See zoom meeting flyers on the NA Events page**
Information for South Central KY Area meetings

**currently no physical meetings are being held in Bowling Green, KY**
Finding a place for addicts to meet can be difficult. Unfortunately we lose meeting spaces at times due to the attitudes and behaviors of a few. So please be mindful and always respect the facility and the patrons of that facility.

**Printable 2020 Schedule has been updated below and will be linked below : Brownsville "Nothing To Fear " and Franklin, KY "Road To Freedom"/Thursday 8:30AM" and "SWT" Glasgow NA meetings have closed along with the Saturday only Scottsville, KY "Journey 2 Freedom" group and removed from all NA meeting information sites.
Printable Schedule

Scroll down to also see the most current reported meeting information listed below:
"Our meetings are a process of identification, hope and sharing. The heart of NA beats when two addicts share their recovery"
Meeting Schedule Codes

(O) Open to anyone
(C) Closed-addicts only (OD) Open Discussion (SP) Speaker Meeting
(TD) Topic Discussion (ST) Step/Traditions (LS) Literature Study
(BT) Basic Text Study (SSG) Step Study Guide (WHW) Works How & Why (S) Smoking
(CL) Candlelight (NS) Non-Smoking (SS) Step Study
(Q&A) Questions and Answers (PSR) Parental supervision required
(V) Format Varies (H) Handicapped Accessible
**Sunday**

Tompkinsville
3:00-4:00 P.M. "Power Through Principles "
Monroe County Medical Center,Education Room 2
529 Capp Harlan Road
(OD)(NS)(H)(PSR)

Bowling Green
6:00-7:00 P.M. "Just For Today"
Medical Center Auditorium
201 Park Street Bowling Green Medical Center,
(ST)(WHW)(LS)(SP)(NS)(H)(PSR)

Franklin
7:45-8:45 P.M. "Road To Freedom"
Franklin First United Methodist Church
107 College Street Franklin, KY. (right front corner)
(OD)(NS)(H)(PSR)

**Monday**

Horse Cave
6:00-7:00 P.M. "24 Group of NA "
Horse Cave Baptist Church (basement)
301 East Main Street
(OD) (V)

Bowling Green
7:30-8:30 P.M. "Happy, Joyous and Free"
First Christian Church, Disciples of Christ
1106 State Street
(O)(TD)(CL)(NS)(H)(PSR)

7:30-8:30 P.M. "Living the Program"
Christ Episcopal Church
1215 State Street
(O)(LS)(V)(CL)(NS)(H)(PSR)
(use double glass doors under covered walkway)

**Tuesday**

Scottsville
6:30-7:30 P.M. "Journey 2 Freedom"
Christ The King Catholic Church
298 Bluegrass Dr. North Scottsville, KY
(OD)(NS)

Bowling Green
7:00-8:00 P.M. "Diversity In Unity"
St James United Methodist Church
575 Winfield Drive
(O)(NS)(H)(PSR)

7:30-8:30 P.M. "Here and Now"
Hillvue Heights Church, Rm. 212
3219 Nashville Rd.
(C)(TD)(NS)(H)(LS)(PSR)

**Wednesday**

Tompkinsville
6:30-7:30 P.M. "Power Through Principles "
Monroe County Medical Center,Education Room 2
529 Capp Harlan Road
(OD)(NS)(H)(PSR)

Bowling Green
7:30-8:30 P.M. "Happy, Joyous and Free"
First Christian Church, Disciples of Christ
(Speaker meeting last Wed of the month)
1106 State Street.
(O)(V)(NS)(H)(PSR)

**Thursday**

Franklin
7:30-8:30 P.M. "Road To Freedom"
Franklin First United Methodist Church
107 College Street Franklin, KY. (right front corner)
(OD)(NS)(H)(PSR)

Bowling Green
7:30-8:30 P.M. "More Will Be Revealed"
Hillvue Heights Church, Rm. 212
3219 Nashville Rd.
(O)(V)(NS)(H)(PSR)

**Friday**

Bowling Green
6:30-7:30 P.M. "Diversity In Unity"
St James United Methodist Church
575 Winfield Drive
(O)(NS)(H)(PSR)

Tompkinsville
6:00-7:00 P.M. "Serenity Group"
William B. Harlan Memorial Library
500 West 4th Street,
across from Vocational Tech
(OD)(NS)(PSR)

**Saturday**

Bowling Green
7:30-8:30 P.M. "We Do Recover"
Medical Center Auditorium
201 Park Street Bowling Green Medical Center,
(OD)(H)(TD)(NS)(PSR)