"We learn the value of spiritual principles such as surrender, humility and
service from reading NA literature, going to meetings and working the steps."
Taken from "Who Is An Addict" Basic Text, 6th Edition pg 3.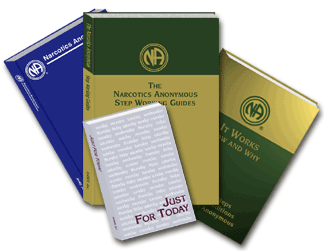 Group Readings Service Literature (handbooks)
2019 NAWS Blank Literature Order Form
All files are linked from NA World Services website and are property of Narcotics Anonymous
Adobe reader is required to view literature links (pdf files).
Download here: Adobe Reader