Ad-Hoc Policy & Procedures Subcommittee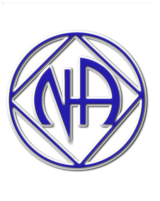 The SCKA Ad-Hoc Policy and Procedure service committee is no longer meeting the last Sunday of each month at Bowling Green Medical Center. See the contact info below or send your questions by mail to: SCKANA PO Box 1671, Bowling Green, KY. 42102-1671
The ASC approved version in 2012 is linked below. The next revision resulted in the 2017 revised policy and it is also linked below.
This latest project has been the coordinated efforts of the last P&P Sub-committee and the current Ad-Hoc Policy & Procedure Work Group elected Chair James A. contact info (270) 799-1258
"The full fruit of a labor of love lives in the harvest, and that always comes in its right season"
The 2020 policy update process has been completed, reveiwed by committee and approved through the group conscious of the fellowship.
The final ASC approved 2020 version will be available on this page soon.
SCKANA 2012 Policy and Procedures Manual (rtf)

SCKANA Revised 2017 Policy and Procedures Manual