This page contains information about the South Central Kentucky Area Service Committee
for the South Central Kentucky Area.
"Workhorse" of the service structure;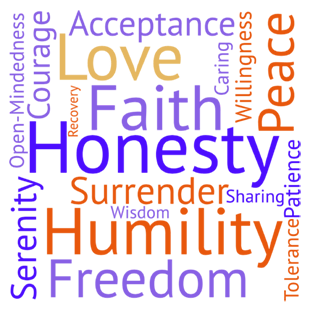 Maybe that's the best way to describe the area service committee. Most of the hands on work of delivering NA services to the NA groups and the community occur at the area level. (page 45, Guide to Local Service, 2005)
The Service Committee meets the 2nd Sunday of each month, Classroom #2 @ The Medical Center 201 Park St.
S.C.K.A.N.A. Area Minutes

Blank Area Meeting Agenda Form


S.C.K.A.N.A. Policy & Procedures


S.C.K.A.N.A. Area Service Resume


S.C.K.A.N.A. Motion Form
Kentuckiana Regional Information

2020 Conference Agenda Report w/motions 1-17 and talley sheets

2020 Conference Approval Track w/motions 17-33 and talley sheets


AREA SERVICE COMMITTEE POSITIONS
(description and requirements of positions, sources are from SCKA Policy and Procedure
and Guide to Local Service)
Chairperson Vice-Chair Secretary Treasurer

KENTUCKIANA REGION LEVEL SERVICE POSITION
(description and requirements of positions, sources are from SCKA Policy and Procedure
and Guide to Local Service)
RCM (Region Committee Member) RCMA (see SCKANA Policy)